To Report Suspected Child Abuse or Neglect, Call the Florida Abuse Hotline at 1-800-96ABUSE or 1-800-962-2873.
Our Facility Dog Jordon
Hi, my name is Jordon! I'm a Certified Facility Dog, and I work with the children who come through Kids House for services. I was purpose-bred and service-trained (for almost two years) by Canine Companions for Independence before I started working here at Kids House in August of 2016. I love my job! I get to help abused and neglected kids every day. Sometimes I just spend time with them – letting them pet me, giving them kisses, providing them comfort, and easing their anxiety. I can do this with kids who may be here for an interview. I can also do this with kids who are at Kids House for a medical exam to document their injuries and make sure they are healthy. They say I'm the reason some of the children who have come here have been comfortable enough to disclose the details of their abuse.

Most of my time is spent with the children who come to Kids House for trauma therapy. My kids always say that I help them feel safe, calm, and happy! The therapists think that spending time with me helps the kids be more relaxed and grounded, so they can better participate in therapy and process their trauma. I can spend time just being with them and providing comfort, but I also get to do fun, active things to help them meet their therapy goals. These activities are essential because they help children begin to trust, find and use their voice, gain self-confidence and self-esteem, calm heightened emotions, and learn mindfulness and coping skills. Did you know that a Facility Dog can be a "sensory intervention"? That spending time petting me, noticing how I impact their senses – my warmth, my weight on their lap, the way I smell, the way my eyes look at them, the way my hair feels when they pet me – all provide a positive sensory experience. This can help replace the negative sensory experience of abuse. There's a lot of science that explains how a dog can help abused and neglected children, but someone else should probably explain all of that!

Some of the other things I can do:
- I can go to court with children, so they are comfortable enough to testify about what has happened to them
- I can participate in community events
- I can help provide stress relief to our staff
- And I even help train people on the use of Facility Dogs at Children's Advocacy Centers

But MOST importantly, I'm really good at providing unconditional love – something many of our children have never experienced. Even throughout the COVID pandemic, I still get to spend time with our kids through telehealth.

If you have questions about my work or the use of Certified Facility Dogs in Children's Advocacy Centers or at Court, you can contact Denise Conus here at Kids House.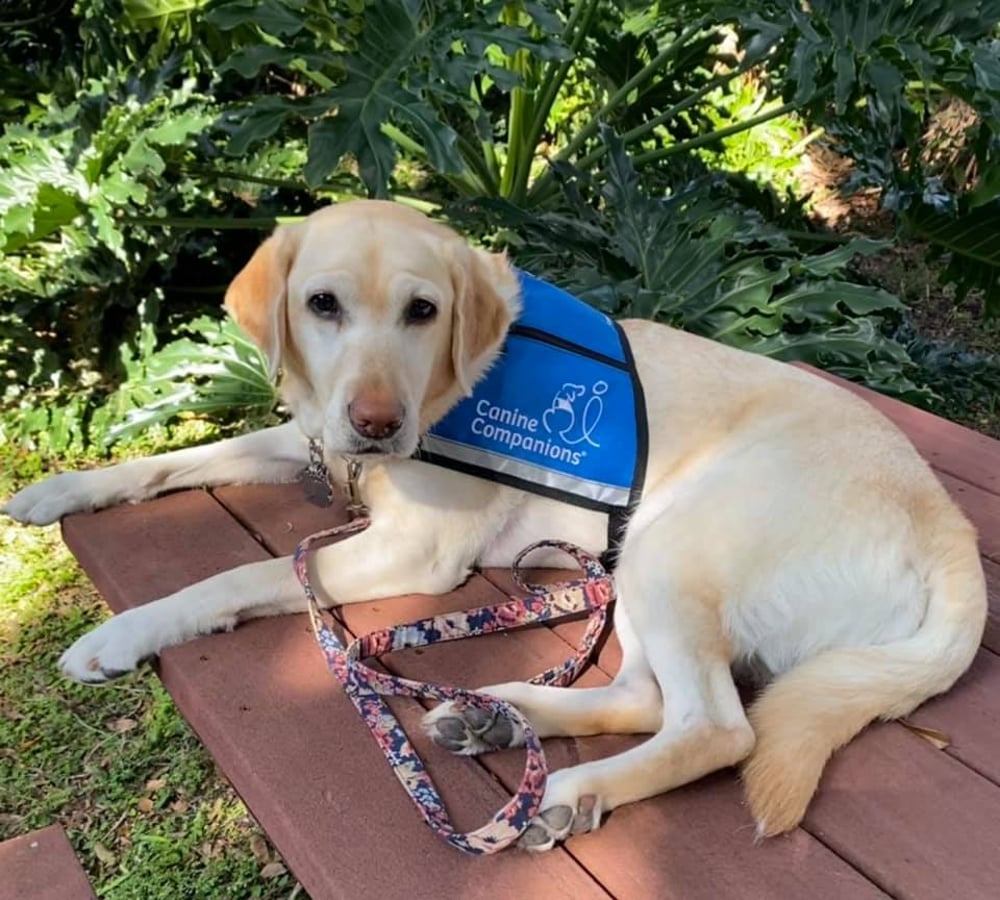 A Glimpse into Jordon's Journal
Kids House's Certified Facility Dog Jordon gives our kids all the unconditional love and snuggles they need throughout their healing journey.